A lot of accommodations can be found in Split, including B&Bs and apartments. Here a list some options:
A. Radisson Blu Resort & Spa, Split (4.5 Stars)
Address: Put Trstenika 19, 21000, Split, Croatia
Website: https://www.radissonhotels.com

B. Cornaro Hotel (5 Stars)
Address: Sinjska ulica 6, Ulica kralja Tomislava 9, Split, 21 000
Website: https://cornarohotel.com



Split, Croatia
Split, the second-largest city in Croatia, is a captivating destination that offers a perfect blend of historical charm and modern vibrancy. Situated on the stunning Dalmatian coast, Split is renowned for its rich history, picturesque landscapes, and bustling city life. From its ancient Roman roots to its idyllic beaches, Split has something to offer for every type of traveler.

Split, Croatia (Source: Discover Croatia)
It's easy to fall for Split, Croatia's largest seaside city, which sprouted from a palace built for the Roman emperor Diocletian 17 centuries ago. And with the country's recent adoption of the euro and entrance into the European Union's border-free Schengen Area, it has become even easier to swoon over the history and ancient ruins that abound here. Still, travelers to Split soon discover that the unofficial capital of Dalmatia, as the country's southern coast is known, is no museum piece trapped under glass. Equal parts chic Adriatic beach town, active archeological site and proud, gritty port city, Split is fueled by long seafood lunches, ancient traditions and wine-filled evenings. "We're great hosts," said Ivica Puljak, the physicist-turned-mayor of Split, in an interview. "But our priority is that Split remains a living center for our citizens." (Source: NY Times, 2023)

Croatia has many UNESCO World Heritage sites, Old City of Dubrovnik is one of them (Source:UNESCO - ©Flickr)
Croatia is one of the most famous and known European countries for your summer vacation. Most of the visitors fell in love with its coast and sea, are thrilled about the food and inspired by its cultural and natural heritage. Almost 10% of Croatia is made up of 11 nature parks, eight national parks and two nature reserves.
Plitvice Lakes National Park, which is Croatia's biggest National Park and has been a UNESCO World Heritage Site since 1979, was the most popular with 1.3 million visits, almost half of the total number.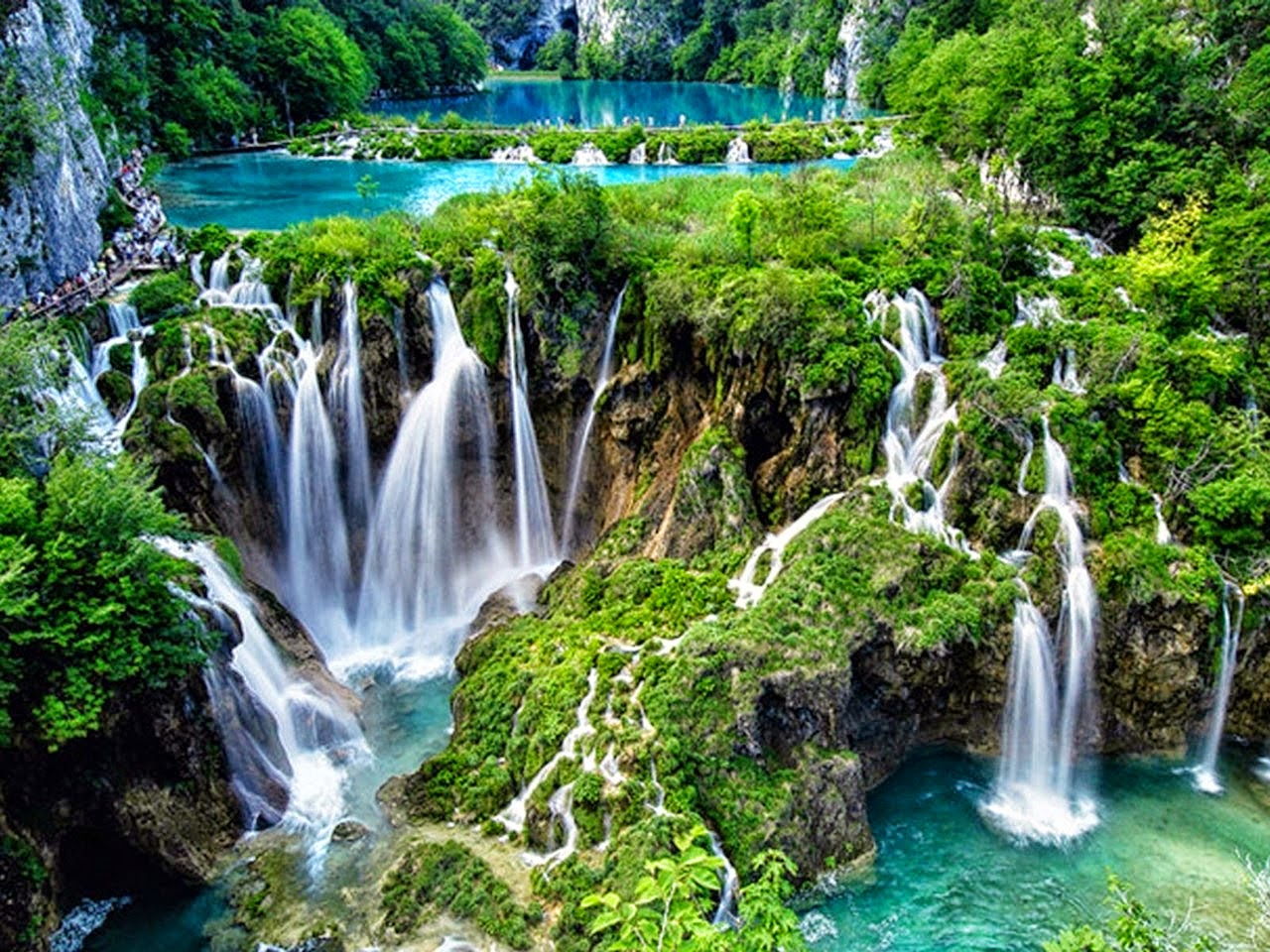 Plitvice Lakes National Park is a UNESCO World Heritage Site (Source:UNESCO)